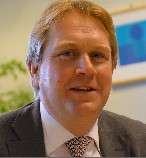 HEAD
Michael Taylor – BA (Hons) PGCE FRGS
I have recently celebrated 15 years at Fairley House where I have been Head of the Senior Department and Deputy Head, before assuming the role of Head in 2013, and it is my professional highlight to lead our school community.
Much to the childrens' surprise, after university I took a job as a transport engineer but it was never going to stick and fairly soon I made the move into teaching in 1998. I became a teacher (and sports coach) at various state and independent schools in South London, working with children from a diverse array of backgrounds and varying educational needs. It was at this time I gleaned the importance of successfully identifying and adequately supporting dyslexic and dyspraxic pupils in their education, and it is that mission which led me to join Fairley House School many moons ago.
Fairley House is an incredibly special place and it is a joy to have played a part, however small, in the success so many of our children go on to achieve.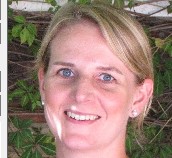 Deputy Head & SENCO
Alex Benkreira – BEd (Hons) Dip SpLD Hornsby 
My teaching career begin in mainstream primary settings, where I witnessed first-hand the detrimental effect the lack of correct provision or support can have on a child's well-being and self-esteem.  Hence, I decided to gain a qualification in working with pupils with specific learning differences to further my own understanding of how to break down the barriers to learning and ensure that every pupil can reach their full potential.  
This eventually led me to Fairley House where I am now Deputy Head and SENCo of the Junior Department. My years at the school (16 and counting!) continue to fly by and it has been a privilege to see the growth in our offering, the development of our school site and progress of our students over this time. Our magic formula is designed to ensure we don't just have happy children coming to school every day but also passionate, engaged staff who put best-in-class techniques into practice to deliver fantastic learning outcomes.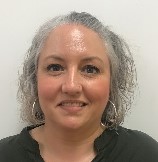 SENCO (Senior Dept.)
Heather Smith – BA (Hons) PGCE Dip/HE Level 5 Dip SpLD
 I have worked with children and young people for over 25 years across a wide range of settings. I entered the world of SEN after working as a behaviour specialist and coming to the realisation that the root cause of disengagement with education was an inability to access the curriculum. Teaching and advocating for children and young people with learning differences became my passion.
Fairley House School is like nowhere else I have ever worked. The holistic approach we apply brings about progress in students that sometimes even we can't quite believe! Fairley House is truly a place where children and young people can realise their full potential.
Well-trained and caring staff work together to ensure that each child is understood, and that teaching and therapy support each other.
Dr LINDSAY PEER MBE, Educational Psychologist