Parents/Teacher Association
We are all part of the PTA
Every parent or carer who has a child in the school are members of the PTA, so we encourage you to get involved!
Whether you can offer your time, your expertise, your energy, your fundraising ideas or simply attending events. Everyone is welcome!
How to get involved
Our Parent Teacher Association is a powerful connector between the school and our families, as well as provide strategic direction for fundraising efforts at Fairley House. The PTA also provides unparalleled opportunities for parents to meet and socialise.
Here is a taster of some things our parents do to get involved:
Become a class rep:
It's a great way to understand more about how the school works and to connect with your fellow parents and carers.
Volunteer:
The Christmas Fair, Quiz Nights, second-hand uniform sales, Cheese and Wine Evening, and parent drinks are brilliant events to organise, run and communicate to our Fairley House community.
Share your ideas:
Got a new fundraising or community building idea? Let's make it happen.
PTA Meetings
We have meetings once a term and everyone is invited to attend and participate. It's a great opportunity to share your views, meet like-minded parents and vote on where investments are made.
If you would like to know more about the PTA or want to offer your help please drop an email to FH-PTA@hotmail.com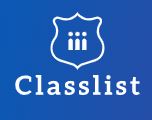 The PTA organises regular events, including Christmas Fair, cake sale, a second hand uniform sale and wine and cheese evening as well as a raffle to win great prizes for both parents and children, including the chance to be Head for a day or dole out yellow behaviour cards to a teacher (surely a highlight).
THE GOOD SCHOOLS GUIDE