Mr Taylor is always happy to meet with parents to discuss their child's next steps in education.
We recognise that every child is unique and there is no set timeframe or single destination that's right for all students. We work closely with our families to guide them in their decision-making process as to what may be the best next step for their child after Fairley House.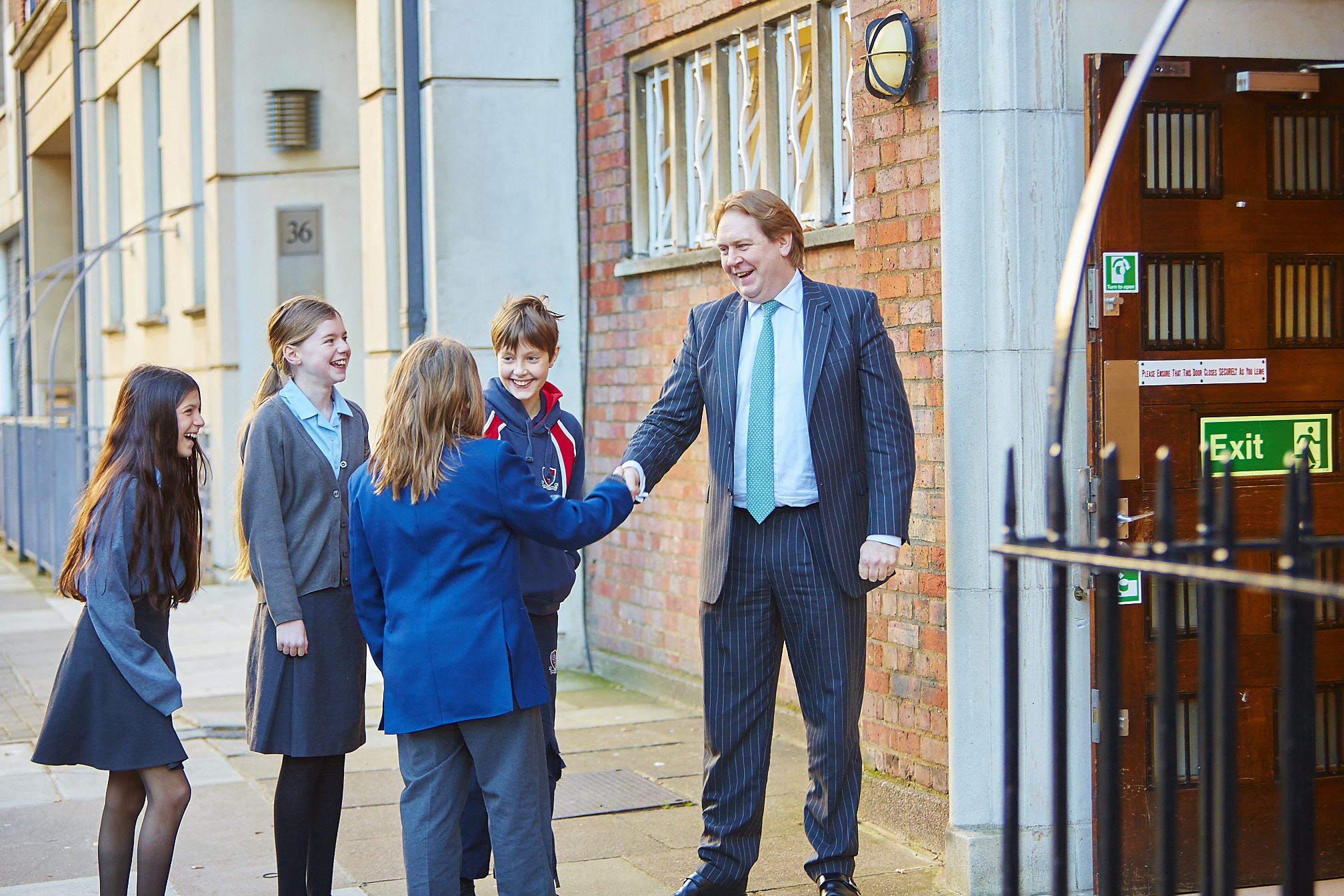 We maintain strong connections with mainstream independent and state schools to keep abreast of developments and stay up to date on their suitability for our students. Our Head Mr Taylor will typically suggest schools that parents might want to consider, based on his in-depth knowledge of their child and schools he is in contact with.
Below is a list of schools where our students have progressed onto in recent years:
Abingdon Prep
Aldenham
American Community School
American School in London
Ampleforth
Broomwood Hall
Belmont Hill Prep School
Bedales
Bethany School
Bloxham
Bruern Abbey
Bury's Court
Caldicote School
Colfes
Claremont Fan Court
Clifton College Prep School
Compton School
Cothill
DLD College
Dulwich Prep School
Ewell Castle
Eaton Square
Egerton Rothesay
Fine Arts College
Forres Sandle Manor
Fortismere School
Frewen College
GEMS Hampshire School
Grey Coat Hospital School
Haileybury
Hall School, Wimbledon
Holmwood House School
Harroddian
Immanuel College
Jewish Free School
King Alfred's
Kingham Hill
Kingsdale
Langley School for Girls
Lavant House
Le Rosey
Millfield
Milton Abbey School
The Moat
More House, Pont Street
More House, Surrey
Mossbourne Academy
Newton Prep
North Bridge House
Northease Manor
Notre Dame School
Notting Hill Prep
Oratory School
Portland Place, London
Radnor House School
Stephen Gaynor School
Southbank School
St Bede's
St Christopher's, Letchworth
St James
Shiplake College
Sibford School
St Marylebone
Thames Christian College
Thomas's School
Wetherby
William Ellis School
Windlesham House School
Pupils' academic and non-academic successes allow them to take assured next steps in their learning when they leave the school
'Excellent' ISI Inspection Report, 2021
Careers
Our pupils go on to having a range of rich and engaging careers. From film producers to doctors, jewellery designers to brand managers, the world truly is your oyster after leaving Fairley House School.