The Art Department at Fairley House School has an expressive, creative ethos, which is supported by lively and dynamic teaching at all levels of study. The department aims to stimulate and foster individual development through a wide range of activities including painting, drawing, printmaking, 3D modelling and construction. 
The department emphasises contextual studies as an integral element in all its courses and values sketchbook-based research as an essential tool in the creative process for students of all ages.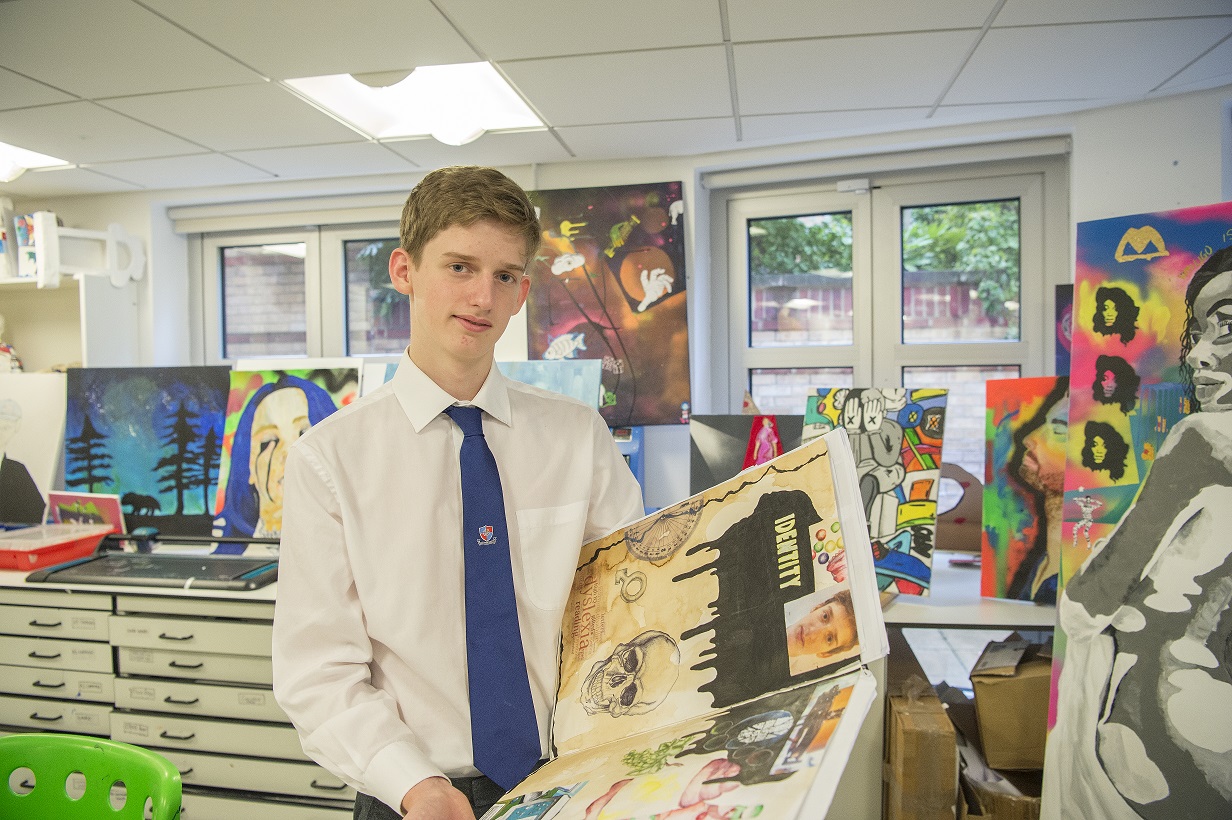 We have a wide range of activities on offer to all year groups. These include after school clubs, workshops with visiting art specialists, outside speakers and trips.
Projects are chosen to capture students' enthusiasm and imagination whilst developing the skills needed for further study at Key Stage 4. We design our projects to be fun for students, but also allow them to experiment with a range of different materials and techniques.
Our aims are to:
teach students the basic rules of art
develop students' fine motor skills
deliver transdisciplinary lessons
develop students' handling of materials and media, encourage experimentation using materials and media
teach students' how to refine ideas into practical work
develop and extend students' practical skills and their verbal and visual literacy
encourage creative risks, observational skills and to use observation from life 
give students' confidence, enthusiasm and a sense of achievement
teach students' to recognise other people's Art and other artists' methods, and to use them in their own work
inspire students' to develop their own ideas, from design to the end product
increase students' understanding and appreciation of art, artists, craftsmen and designers
develop imaginative and original thought and experimentation
We are adamant there are no mistakes in art, only different forms of creative expression and we seek to unleash the creativity within each and every pupil at Fairley House School.
Throughout Key Stage 1 and 2, children investigate colour, pattern, shape and form. They use a range of materials to create their own drawings, paintings, 3D models and collages. Each year they are encouraged to build on existing skills and develop them further. 
Children are given opportunities to develop their observation skills by looking closely at objects while drawing. They learn the basic principles of perspective in landscapes and how this affects objects depicted in relation to each other, as well as learn the proportions of the human form.
The children are taught different drawing techniques and encouraged to apply these techniques to their own work, using a range of materials. They learn the basic principles of line drawing and shading and develop skills in representing form using different equipment, including charcoal and ink.
Children learn about the simple theories of colour and colour mixing, including mixing tints and shades, and how colour can be used to express emotion. They use colour in different mediums, including pastels, felt tips and pencils, and experiment with applying watercolour and acrylic paint. They learn how to create simple repeat patterns and use different materials to produce block prints, including lino cuts. They create 3D forms using air-drying clay and other modelling materials.
For each project, children investigate the work of an artist or a group of artists. They are encouraged to look closely at the work and to describe what they see within it. They learn to justify their views and opinions when critiquing the work of well-known artists and begin to use more advanced language when talking about their own work. Children learn to value their work and are encouraged to improve on their skills.
Following the Art and Design curriculum at Key Stage 3, students have the opportunity to experience various methods of building, observational drawing, still life painting, portraits, mosaics, pattern making, masks, clay work, rubbings, collage, lino printing, wire construction, abstract art and papier machѐ.
In Year 8 students choose whether they want to continue with Art or Design in Year 9. 
We currently offer the NCFE Level 1 and Level 2 Certificates in Art and Design