Couldn't fault anything. Superb from start to finish…..The team went beyond what I expected and did everything they could to address our concerns and understand our daughter
Parent of assessed child
The Fairley House Assessment Centre, established in 2013, offers a range of assessments for children and young adults who show signs of a Specific Learning Difference (SpLD), and has helped hundreds of children since its inception.
We are comprised of a network of highly qualified Education Psychologists, Occupational Therapists and Speech and Language Therapists. The team is multidisciplinary and highly specialised in the identification and treatment of SpLD. We have decades of experience and deploy our knowledge and expertise to understand your child's strengths and needs to enable them to move forward.
Step 1: Contact Us
Phone or email Mika, our Assessment and Training Co-ordinator, and she would be delighted to see how we can help you and your child.
Step 2: Conversation
We will have a phone conversation with you to understand the challenges your child is having, and, if appropriate, advise on the right assessment for your child.
Step 3: Book
An assessment is booked in with the Educational Psychologist (EP), Occupational Therapist (OT) or Speech and Language Therapist (SALT) as appropriate
Step 4: Questionnaire
Parents (and their child's current school) will submit a questionnaire so we can have a fuller picture of the child's learning experience.  We would also request any other reports carried out by professionals within the last 3 years.
Step 5: Assessment
On this day the child is assessed and parents are provided with in-depth feedback based on our knowledge and expertise.
Step 6: Report
Two working weeks from the assessment day parents receive a comprehensive report including recommendations for the optimal ways to support your child's learning at school and home.
These diagnostic assessments are valuable in order to:
Identify the extra provision needed for a child
Create a bespoke plan of interventions at school and home to support your child
Accompany the application for an Educational Healthcare Plan (EHCP)
Provide a robust, evidence-based benchmark for monitoring future progress
We offer the following range of assessments and can guide parents on which are the most suitable for their child:
Educational Psychology Assessment
Speech and Language Assessment
Occupational Therapy Assessment
Access Arrangements
Specialist Teacher Assessment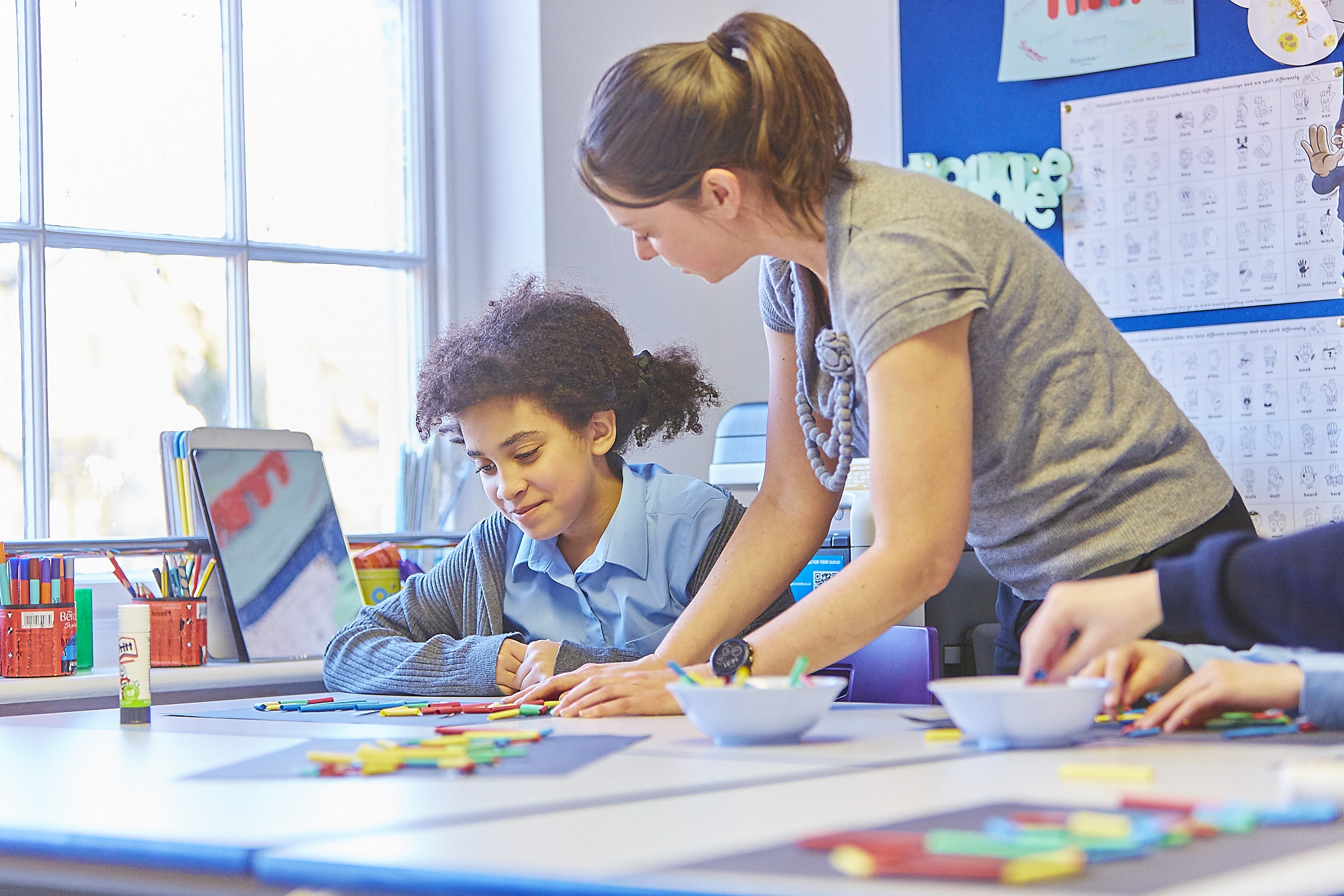 To find out what assessments might be suitable for your child, and associated fees, please contact us using the details below.
Q: Is there a minimum age for the assessments? At the Fairley House Assessment Centre we assess children on a case-by-case basis. We can discuss this further during our initial phone conversation.
Q: Do the assessments need to be repeated? Educational Psychology Assessments are valid for up to 2 years and will only need to be repeated if a School requires it for exam access arrangements or parents want an updated picture of their child's learning profile.

Q: Where does the assessment take place? Our Assessment Centre is conveniently based within our school site at Causton Street in Pimlico.
Q: Are assessments only for those interested in attending Fairley House School? No. Our Assessment Centre serves many children and their families who do not plan to attend the school though you are welcome to speak to the school's admissions team if that is of interest.
Our sincerest thanks to Dr. McSwiney for her very detailed and thorough report. It has meant a great deal to R. to understand himself a little better and Dr. McSwiney was so kind, patient, and reassuring. Even though R. has many challenges ahead with his new found knowledge, he feels a lot happier within himself knowing that there is a root cause to his difficulties
 Parent of assessed child